Picture yourself and your lover indulging in a rare afternoon of idleness and solitude.
Tasmania's idyllic pace allows you to slow life down. Make everlasting memories, indulge, and relax.
Enhance your afternoon by sampling some of our local wine producers. Savour a smooth pinot noir, or sip a bright crisp sparkling, all made from grapes grown right here on our spectacular east coast.
Perfect against any backdrop. From the white sands of Bicheno to the pink granite of Freycinet and Coles Bay… a Pop-Up Picnic could be precisely what you're looking for. The Freycinet Luxury Hosts team can help you arrange this unique experience.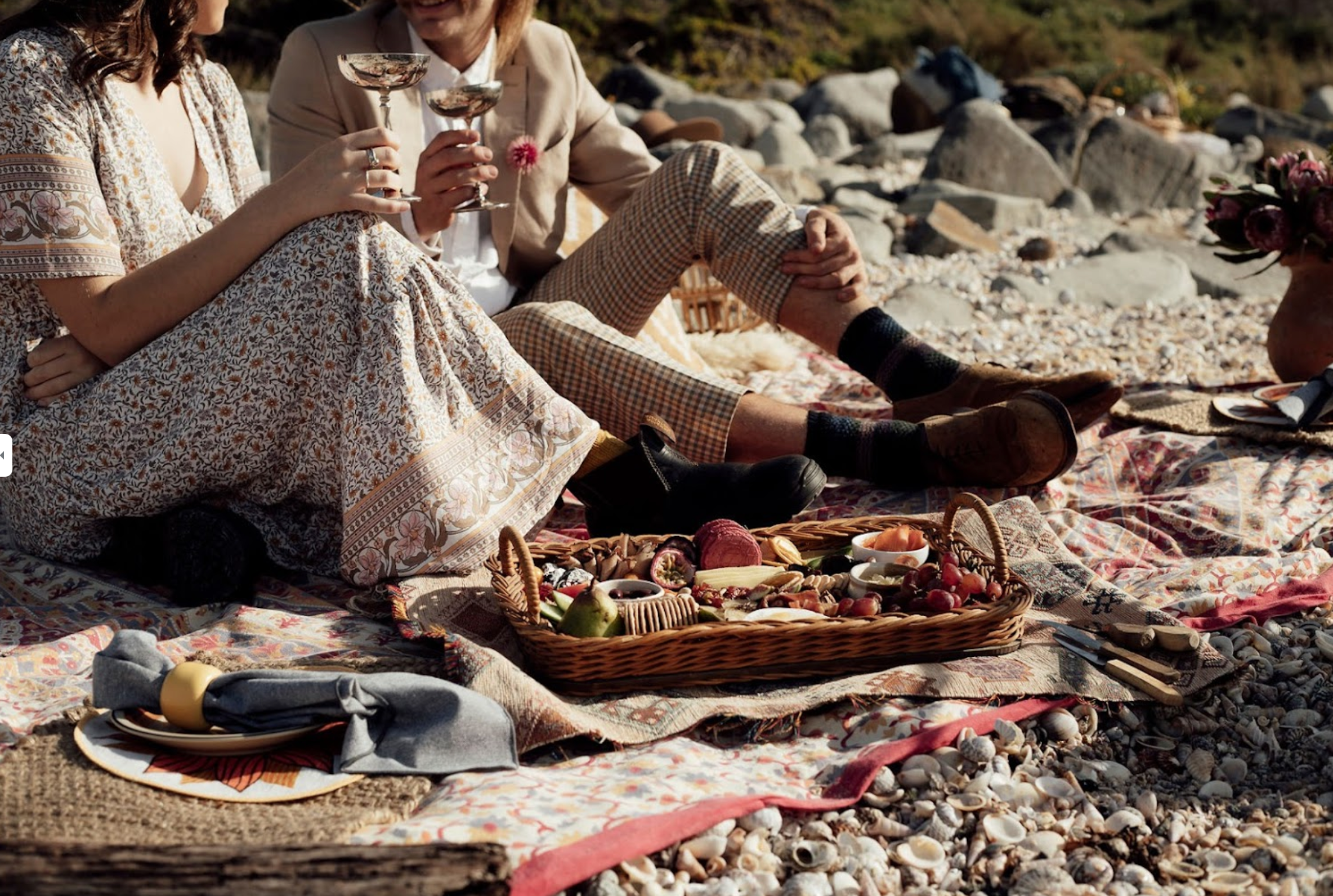 Whether a birthday, anniversary or just a special weekend away with loved ones, we can help you celebrate in style. From cellar door deliveries, in-house chef or celebration cake – we can assist.