This has been a journey of me moving around Australia being a typical hospitality worker, absolutely loving the people aspect of the service industry, with humble beginnings of being a waitress, tour guiding, cleaning, receptionist, and the like. I soon found myself to be drawn to working in accommodation in some of the finest 5 star establishments in Australia.
Originally from Margaret River in WA, I was in the perfect place to polish my skills and interests. I went back home to Margaret River and thought it is time to start getting focused, grow up and do something I love……. This was the humble beginning of my first holiday house business 20 years ago.
A few years into my new venture, I came to Tasmania for a wedding for my husbands friend, as my husband "Brad" has a strong and personal connection with the Freycinet Peninsula and had lived here working as tour guide, passionate about showing visitors this spectacular region and its' flora and fauna, the stars, the marine life and a general appreciation of nature.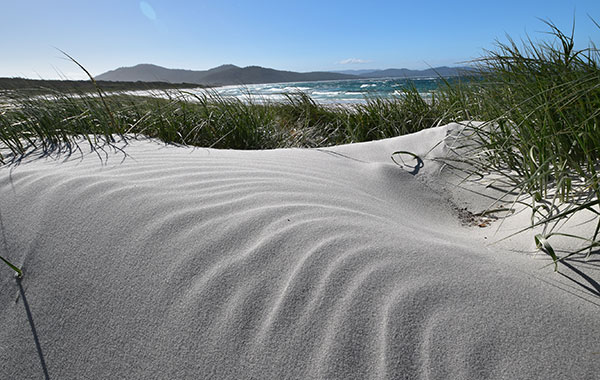 To be honest there wasn't a lot going on this sleepy little town as far as tourist's back then and I recall saying…… Wow, you could built a fantastic holiday house business here and provide a much needed accommodation option for guests! Never thinking one day, almost 10 years later…… I would live here and create a business managing 90+ holiday houses with Freycinet Luxury Hosts & Freycinet Holiday Houses. Freycinet Holiday Houses has now been operating for 7 years.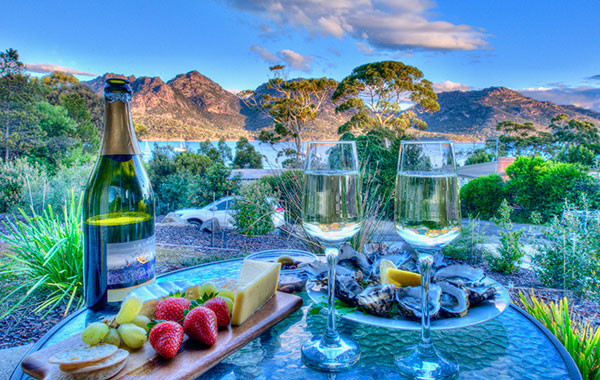 I now employ a passionate team up to 26 people, have over 90 wonderful property owners who love being involved in creating an exceptional experience and space for the guests staying in their beautiful houses. We are juggling a 4 year old daughter called Willow, that has traveled, but does not know how privileged she is to live in a quiet pocket of Tasmania with pristine beaches, wildlife and the advantages of a small town, with wonderful friends and support.
We continue to feel enriched by providing a memorable experience and the opportunity to share these special things with the people drawn to Freycinet.
Freycinet Luxury Hosts is a newfound project, established by the love of the finer things and the want of creating exceptional experiences, that we love to experience and love to provide this for others. I want to encourage and support guests to feel their stay is a time spent with loved ones, creating memories that will last forever. Stop, just be…….. breathe, take it all in, forget about all of the worries and work, just stop. Our lives are so busy, time with our loved ones is so precious. The properties listed with Freycinet Luxury Hosts are there to create something special for you, we all deserve a to enjoy a beautiful space to just be