The Freycinet Holiday Houses & Freycinet Luxury Hosts teams are professionals in guest services and here to ensure you have an amazing and memorable stay.
This property will capture the eye of guests wanting to relax in a space that is in sync with its surroundings, spoiling guests with style and comfort.
Baden House offers a short stroll to the peaceful and pristine Sandpiper Beach. You can enjoy an amazing sunset/sunrise from the balcony and also has a fabulous outlook over the rolling hills in the distance and the adjacent golf course.
A kitchen to make anyone envious, has everything you need to create culinary delights. The open plan living area is a beautiful space to wine and dine or simply to lay back and read a book in front of the fire.
This property is a luxurious and spacious 3 bedroom, two bathroom house, with a unique design and sublime interior.
There are many facilities and amenities for guests including wifi, a large bath to soak in after a day hiking and extremely comfortable beds.
This property is perfect for couples and families.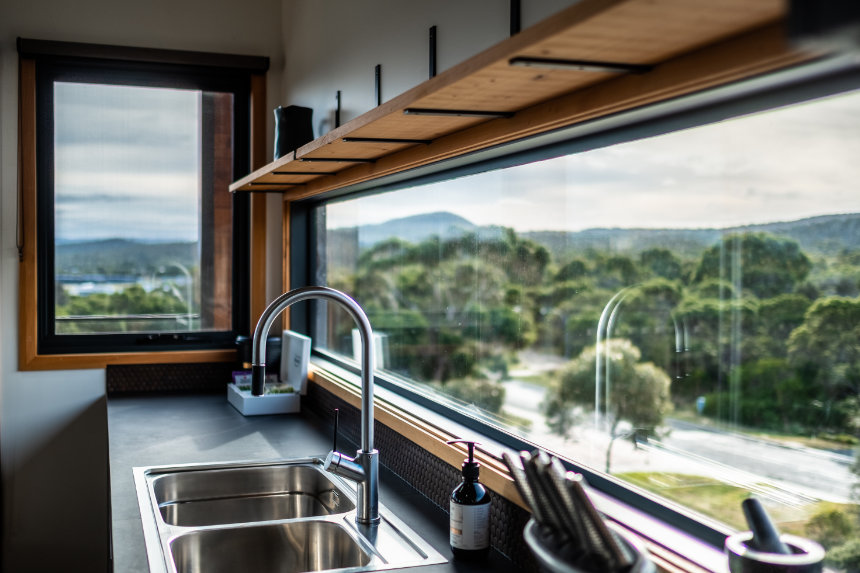 Suitable for: Couples, Family & Friends
Bedrooms: 3
Bathrooms: 2
Guests: 6
Check-in after: 3:00 pm
Check-out before: 11:00 am
Location: Coles Bay - Swanwick
Bedroom 1: 1 King
Bedroom 2: 1 Queen
Bedroom 3: 2 Single (Split to King)
Bathtub
Fireplace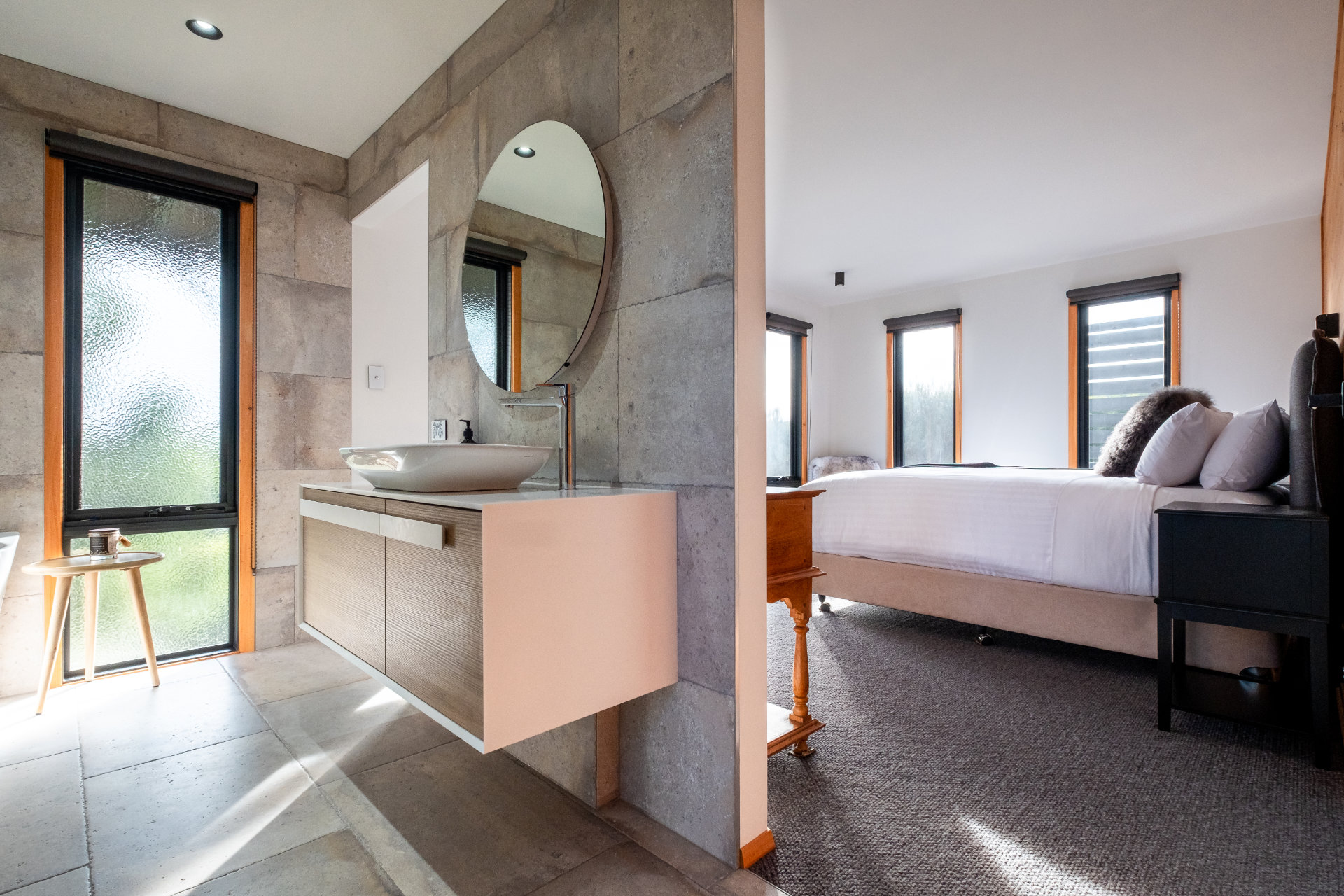 Architecture & Design:
The interior design has been lovingly constructed from an artist's point of view and calls on guests who value beauty and mindful spaces.
Fireplace:
The open plan living area is a beautiful space to wine and dine or simply to lay back in comfort and read a book, with the glow, warmth and ambience of the fire in the background.
Bathroom:
There are beautiful bath salts waiting for you to add to the large bathtub. Reflect while soaking in the deep bath, of your day of adventure from hiking, seeing the sights of Freycinet and enjoying nature.