Spectacular opulence and elegance
The moment you walk into black + shack you will feel wrapped in style and comfort.
This holiday house exudes spectacular opulence and elegance, with beautiful touches throughout this space. Every aspect of black + shack has been designed and mindfully crafted to please the eye. Encouraging guests to thoroughly enjoy being in the moment.
What makes this house special...
View:
Pure blue ocean and 9-mile beach are viewed from almost every section of this stunning house, whether sitting quietly in the living area or in bed with your morning coffee, you will not want to leave.
Heated Outdoor Pool:
Enjoy unmatched luxury and indulgence at Black + Shack, where your experience is elevated by our state-of-the-art heated outdoor pool. As you glide through the 32 degree water you'll also be captivated by the awe-inspiring vistas of the beach.
Outdoor Bath:
Relax in the outdoor bathtub while admiring the soft colours of the stunning sunsets beheld from this waterfront property.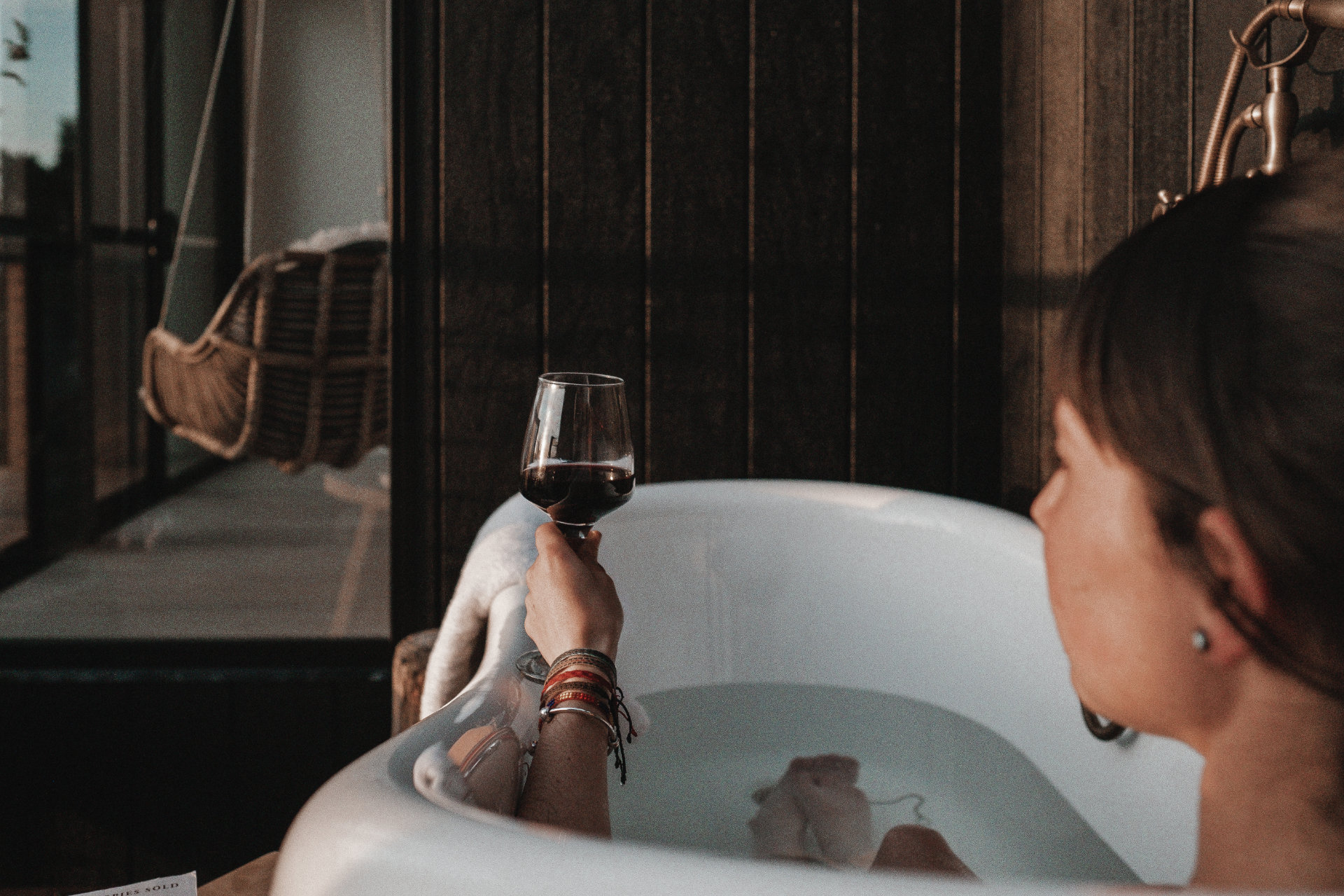 Suitable for: Couples – Adult Only Retreat
Bedrooms: 2
Bathrooms: 1.5
Guests: 4
Check-in after: 3:00 pm
Check-out before: 11:00 am
Location: Coles Bay - Swanwick
Bedroom 1: 1 Queen
Bedroom 2: 1 Queen
Bathtub
Fireplace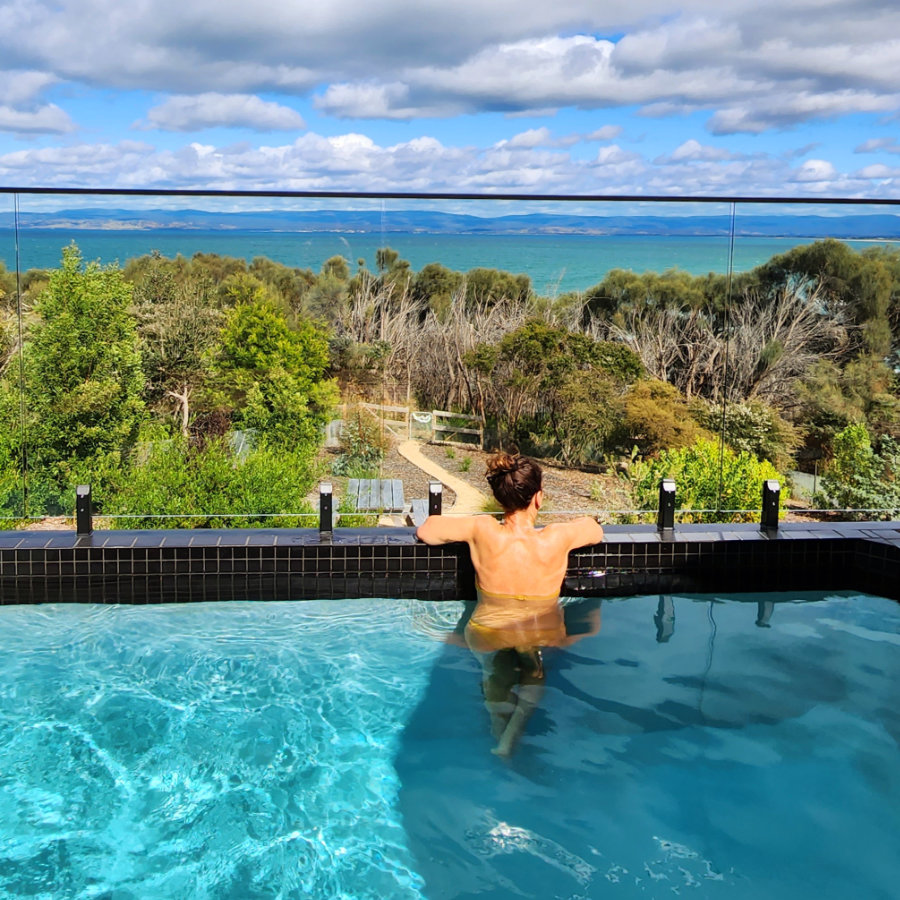 Architecture & Design:
black + shack was designed to complement the natural surrounding elements, incorporating art, and history tells its own story.
The interior design has been lovingly constructed from an artist's point of view and calls on guests who value beauty and mindful spaces.
Fireplace:
Cosy up on the couch with a bottle of local wine and a cheese platter, provided compliments of the owners, while the suspended fireplace crackles and cocoons you in warmth.
Art:
There are beautiful and unique art pieces throughout this house, ranging from modern contemporary, multimedia textured designs to ceramics. These pieces were lovingly selected to embrace this space and be pleasing to those that love to be encompassed by unique expressions of art.